Dear colleagues,
We would like to kindly point out that you can still share your personal experience through the feedback survey, or upload/update your presentation until 8 October 2023 – if you have not yet done so. A big THANK YOU to all who already provided input.
For further information on how to access the survey and/or the upload/update for presentations, please see the email below.
Thank you and kind regards,
Dick Blaauboer (Programme and Science Committee Chair) & Martina Junge (EMS Executive Secretary)
Katharina Huckemeyer & Taryn Riches (Copernicus Meetings)
Dear colleagues,
Thank you all very much for your attendance and the many contributions to the EMS2023 last week! We hope you had an interesting and productive conference week in Bratislava or online. The EMS2023 was attended by 633 participants from 43 countries: 523 onsite in Bratislava and 110 online, across all sectors of the weather, water, and climate community.
We would like to invite you to give us feedback on your experience and possibly suggest ideas how the conference can further develop to serve the community; the survey stays open until 8 October 2023.

Should you need a participation confirmation, please login at https://meetingorganizer.copernicus.org/EMS2023/confirmation-of-participation/ and download the PDF-file. This will also contain confirmation of any of your roles at the conference such as convenership.
For photos of the meeting, recordings of sessions, information about the poster award winner, please see the Home page.
Upload and updates of supporting material is still possible until 8 October 2023. After that date the supporting material will be made available publicly.
Family friendly conferences: The hosts of last year's EMS2022, colleagues at the University of Bonn, are conducting a project about family-friendly conferences: Should you have a few minutes they would appreciate your input: https://www.empirio.de/s/VxLGGLxWv2
We hope to see many of you back next September in Barcelona. The conference topic will be The role of weather and climate research in the achievement of a climate-neutral Europe. The call for session proposals will start in mid-December.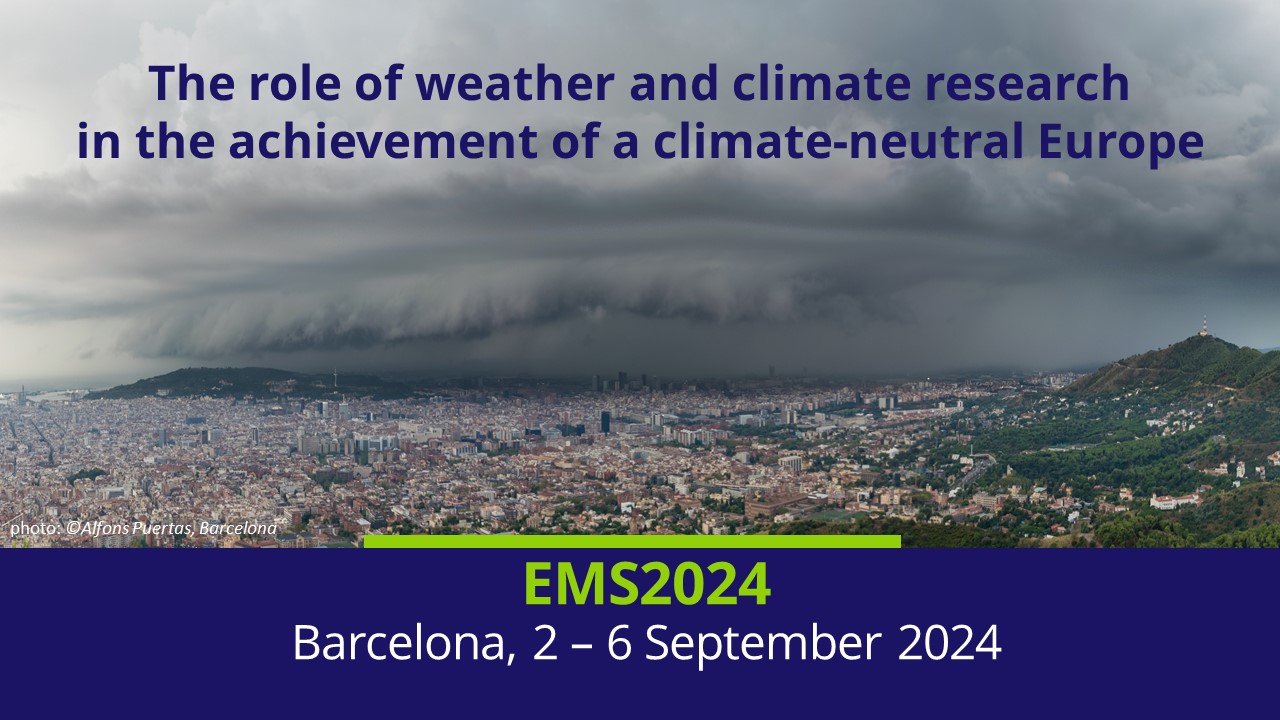 With kind regards,
Dick Blaauboer (Programme and Science Committee Chair) & Martina Junge (EMS Executive Secretary)
Katharina Huckemeyer & Taryn Riches (Copernicus Meetings)